The world's working-age population is shrinking faster than expected, leaving fewer people to support a growing number of seniors, according to the Bloomberg Sunset Index.
Bloomberg Sunset Index uses statutory retirement ages in 178 nations. Conventional measures of old-age dependency calculate the ratio of people ages 65 and older with those of working age: 15 to 64. But many people stop working well before 65: Men in 66 percent of the 178 countries Bloomberg evaluated and women in 78 percent can begin receiving retirement benefits earlier.
So the Bloomberg index calculates dependency based on each country's statutory pensionable age, revealing substantial differences in some places with 2016 estimates from organizations including the World Bank and United Nations. For instance, Nigeria, with a statutory pensionable age of 50, has only 4.8 workers supporting each senior, compared with 19.4 as indicated by conventional measures. Russia has 2.4 instead of 5.1, and Colombia has 4.5 instead of 9.4.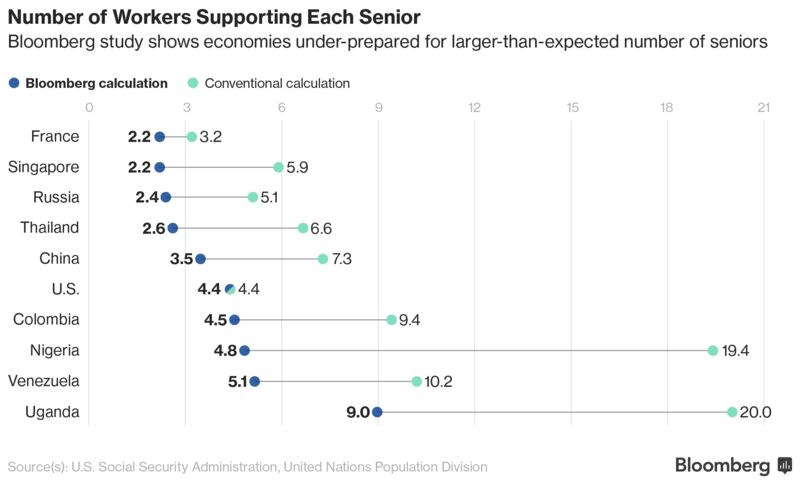 As seniors increasingly outnumber people still in the workforce, pressures rise on investment pools, medical systems and funds to build economies for future generations. Read more »