Global debt rose to a record $237 trillion in the fourth quarter of 2017, more than $70 trillion higher than a decade earlier, according to an analysis by the Institute of International Finance. At the same time, the ratio of debt-to-gross domestic product fell for the fifth consecutive quarter as the world's economic growth accelerated. The ratio is now around 317.8 percent of GDP, or 4 percentage points below the high in the third quarter of 2016, according to the IIF.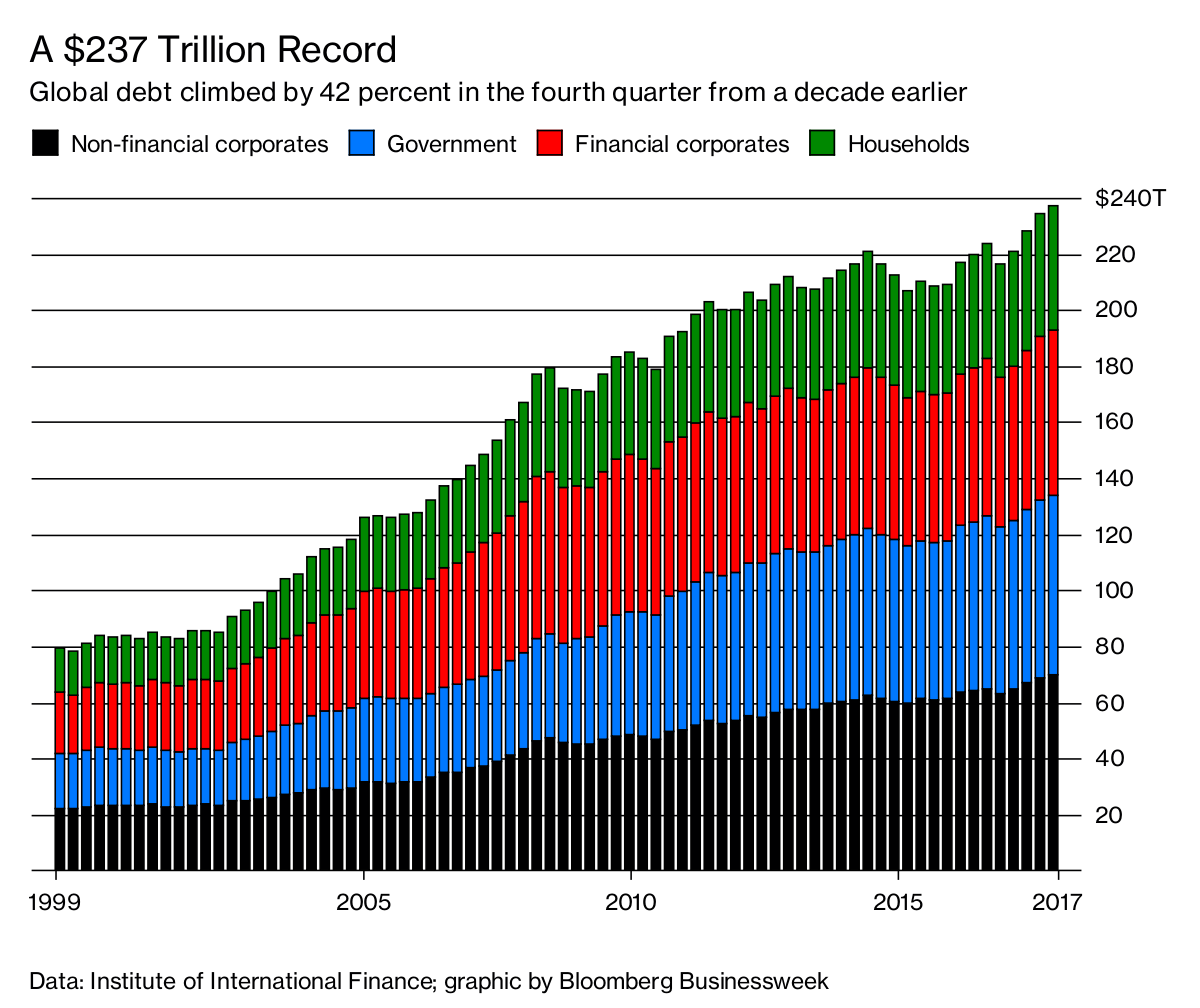 Source: https://www.bloomberg.com/news/articles/2018-04-10/global-debt-at-record-level
Disclosure: This website consists of the public articles, and this communication is for informational purposes only. Nothing herein should be construed as my opinion, solicitation, recommendation or an offer to buy or sell any securities or product, and does not constitute legal or tax advice. The information contained herein has been obtained from publicly available sources believed to be reliable but we do not guarantee accuracy or completeness. Do not act or rely upon the information and advice given in this publication without seeking the services of competent and professional investment, legal, tax, or accounting counsel.
Comments
comments